35 Neighborhood Marketing Strategies
There's a famous quote from a man considered by some to be the father of modern advertising - John Wanamaker. He is credited with this still-applicable observation:
"Half the money I spend on advertising is wasted;
the trouble is, I don't know which half"
What is the most difficult part of owning a business?
....It's marketing: coming up with effective ways to bring in customers and keep them coming back.
It's a pain and one bad marketing campaign can destroy your profits for a couple of months. Multiple non-productive campaigns can put you out of business.
That is why.....
One of the most popular workshops we teach is the Double Your Customers, Then Double them Again.
During this workshop we study the Neighborhood Marketing Strategies which are successful because:
| | |
| --- | --- |
| | They require little or no cost to implement. |
| | They enable the small business to outgun the big marketers |
| | They target customers who live or work within a 15-20 minute drive from your business. That is where the overwhelming majority of your best customers come from |
| | They get the people in your neighborhood eagerly talking about you and referring you to their friends |
| | They get non-competing businesses referring you to their customers |
| | They bring customers back again and again |
| | Several of them put cash in your pocket the same day |
Our goal at the Small Business Training Center is make sure you always put
at least $4 in your pocket for each $1 you spend in marketing
As a small business owner, you'll love learning and implementing these Neighborhood Marketing Strategies. If your business is capable of growth, these strategies will help you double your customers, then double them again and move your business from survival to self-sufficient.
The bottom line is you don't need to have a huge advertising budget or hire an advertising agency to help you compete with big budget companies and win. Neighborhood marketing is about competing in the trenches that exist within your own backyard. It's about relationships, creativity, great offers, knowing your customers and exceeding their expectations.
Double your customers textbook
One of the resources we use in the workshop is the 35 Neighborhood Marketing Strategies. It includes marketing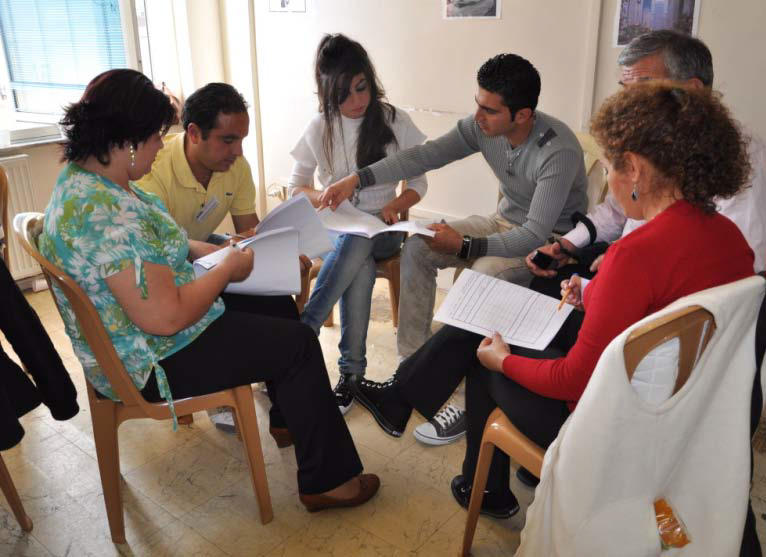 strategies that can be used by any small business - store front or home, part time or full time, small neighborhood or large neighborhood, one time 'gig' or fundraiser - to bring in customers and create buzz.
For example, there are several strategies a person can implement if he/she needs quick cash. If you want your customers to purchase from you again, there are strategies for that. There are two awesome strategies for making your customers your sales force.
I have used these strategies for years to grow a very successful business and to help others do the same.
Business owners love this resource.
Home study version
For those who can't attend the workshop, we now have a home-study version which you can download here and now.
The cost is only $24.00 for this powerful resource, and it could be worth a million dollars to you. Download NOW!